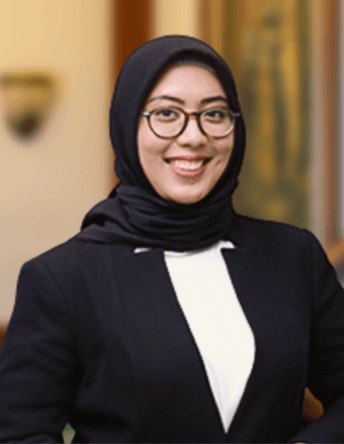 Hanna Kathia Septianti, S.H.
Senior Associate
EXPERIENCE AND EXPERTISE
Hanna Kathia Septianti started her career as an Associate in SIP LAW FIRM since 2015, the same year after she graduated. She has background study in International Law as in Diplomatic and Counselor Law and International Agreement Law. Within years committed to practice Hanna has developed her specialization in Corporate Law and Litigation, both civil and criminal law and Arbitration. In handling cases and advising law matters, she has been trusted by various clients from various business sectors.
In SIP Law Firm Hanna is known not only as a responsible and intellectual person but also sharp and resourceful counselor. In short time she gains huge amount of knowledge and experience by handling many cases of litigation, arbitration, and dispute legal matters. One of her career highlight was handling and winning the case of annulment of arbitration award. Another accomplishment of Hanna is handling various cases of dispute matters, from land dispute to business dispute.
Her doing in advising and servicing legal matters are appraisable from drafting document, translating court result, working on legal opinion, legal memo and reporting on legal research. Clients of her appreciate her for not only for her communication and negotiation skills but also her sharp analyzing work method and her responsibility and trustworthy work ethic. She believes that dreams do come true only if you willing to work hard on it.
EDUCATION
Universitas Padjajaran, Bachelor in Law
MEMBERSHIP
Member of PERADI (Indonesia's Bar Association)
ACHIEVEMENTS
First Runner Up, Best Applicant and Respondent Memorandum of Rudi M. Rizki International Law Internal Moot Court Competition 2012
Delegates of The 10th Willem C. Vis (East) International Commercial Arbitration Moot 2013 for University of Padjadjaran (Oralist)
Delegates of The 11th Willem C. Vis (East) International Commercial Arbitration Moot 2014 for University of Padjadjaran (Oralist);Winner of The 3rd Willem C. Vis Indonesian Pre-Moot
PUBLICATION