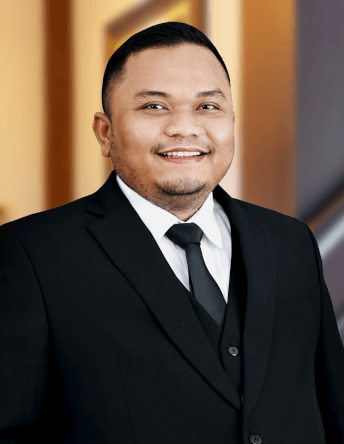 Anthony Muslim P., S.H.
Senior Associate
Anthony Muslim P, S.H is an Associate in SIP Law Firm with large scale of specialization in Civil Law, Commercial Litigation, Medical, Land and Property, and Insolvency Laws. He has been practicing law since 2013 and renowned for his remarkable achievement since then.
EXPERIENCE AND EXPERTISE

With SIP Law Firm, he provides legal services for wide range of clients from property business to medical and health sector. In property business he acts as legal advisor and providing legal matters in land dispute arrangements. He also advises clients for legal matters in dispute of franchise in retail business.

He gained his expertise in Medical Law from his previous work in handling case of Hospital against complaints. Recently, he has been advising corporate clients resolving from bankruptcy and handling criminal cases. Well-known by his interpersonal skills, Anthony is competent in negotiation agreements and resolving dispute.
Anthony is both an excellent worker and reputable lawyer. He believes in self-integrity and committed to it to maintain good reputation among clients. That is why he is renowned for his professionalism for always serving his best in handling clients.
EDUCATION
Universitas Padjajaran, Bachelor of Law
MEMBERSHIP
Member of PERADI (Indonesia's Bar Association)
ACHIEVEMENT
1st Place NMCC ALSA LC University of Sriwijaya, 2010
1st Place NMCC MUDJOK University of Indonesia, 2011