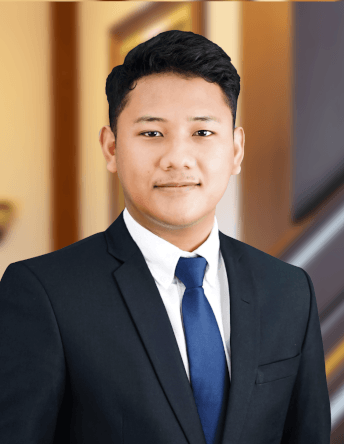 M. Ihsan Abdurrahman, S.H.
Associate
Ihsan Abdurrahman came from an excellent legal background with strengthened knowledge in business and corporate law. He went from a robust legal education and had a high level of interest in the world of business and corporate law. His business law focus areas vary from Investment, Restructuring and Insolvency, to the Technology, Media & Telecommunications.
Experience & Expertise
Ihsan graduated from Faculty of Law, Universitas Padjadjaran, with a cum laude predicate in 2019 while completing his study. He involved in student organizations and participated in several competitions. In 2017, he and his team won the 1st Place and Best Contract in the National Contract Drafting and Negotiation Competition held by Business Law Society Universitas Indonesia.
While in university, he got the opportunity to work as an internee in a German base freight forwarding company. Ihsan was also elected as an Indonesia Competition Commission College Ambassador in 2019 and got the opportunity to extend the legal knowledge regarding Antitrust Issue directly under Indonesia Competition Commission RI.
After joining SIP, he was involved in developing law firm new practice groups regarding technology, media, and telecommunications. On the other hand, Ihsan is in charge of advising the client regarding corporate commercial matters. Gained experience by representing the University for Business Law Competition and working in a global company, Ihsan has excellent communication and negotiation skills. He appointed to assist partners and associates in meeting with clients (foreign and local).