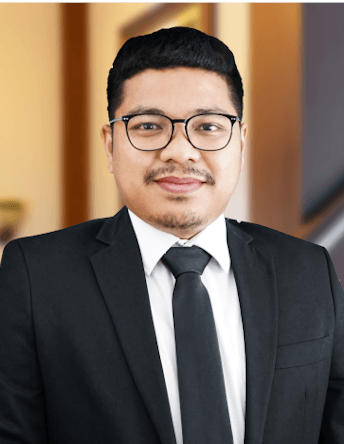 Ikra Rhama, S.H, M.H., C.L.A
Senior Associate
Ikra Rhama, S.H, M.H., C.L.A is a Senior Associate in SIP Law Firm with specialization in Civil Law, Criminal Law and Property Law. He has been providing thorough legal advice and service for 6 years. He has long list of various clients from different sectors of business that has trusted him to resolving their legal matters.
EXPERIENCE AND EXPERTISE
Before joining SIP LAW FIRM, Ikra worked for Erman Umaar & Partner Law Firm handling corruption cases in 2011. Then, he joined Ria & Partner in 2013 also handled corruption cases. In 2014, Ikra joined SIP Law Firm. His clients are from land and property, medical and health, finance and banking industries. One of his career highlights is when he was handling corruption case, and the judges had dissenting opinion in making decision on the case, which such situation rarely happened on court.
He is renowned by his skill and extensive knowledge in Civil and Criminal Law. He gained this expertise from his previous work in handling corruption cases. Recently, he has been advising individual and corporate clients resolving from business contract, trading agreement to legal audit.
In his career as a legal practitioner, clients recognize him by his determination and high committed to his work in serving fairness in law. In doing his duties in legal service, Ikra believes in the regulation of law and strict to it. In the future he has aspirations to establish a Law Firm.
EDUCATION
Universitas Padjajaran 2011, Bachelor in Law
Universitas Trisakti 2014, Master of Law
MEMBERSHIP
Member of PERADI (Indonesia's Bar Association)
PUBLICATION
KPU Larang Mantan Narapidana "Nyaleg": Melanggar HAM atau tidak?