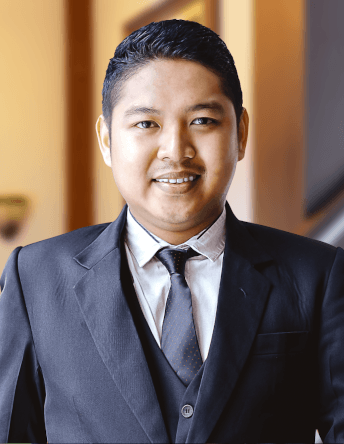 Fajar Thariq Rahartarto, S.H.
Associate
Fajar Thariq Rahartarto is an Associate in SIP Law Firm at Yogyakarta office. He has been working for individual and corporate clients to resolve their civil and criminal cases. His experience in representing clients in court is well proven. Fajar is also a Certified Legal Auditor.
Experience & Expertise
Fajar started to join SIP Law Firm Yogyakarta in 2016. Before joining the firm, he was an apprentice at legal aid institution at Islamic University of Indonesia. At SIP Law Firm, he provides legal services for client from different types of business in hospitality sector, namely hotel, restaurant, hospital and transportation.
His track record in dealing business dispute, trading contract, HR contract and legal permit is well appreciated by clients. In conducting his duties, Fajar is determined to provide the most effective and efficient legal solution. Among colleagues and clients, he is known as a responsible, reliable and cooperative professional to work with.
Education
Islamic University of Indonesia, Bachelor of Law
Training & Course
Legal Auditor Training, Jimly School
Professional Human Resource Traning, HRCI
Membership
Member of Indonesia Bar Association (PERADI)
Publication
Information is not available