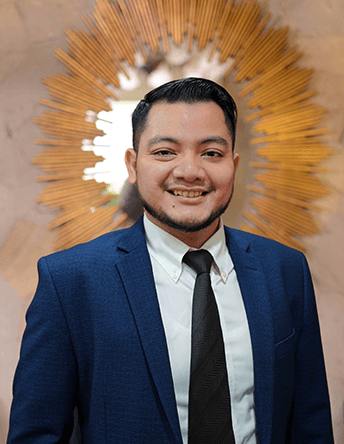 R Yudha Triarianto Wasono, S.H., M.H.
Partner
Yudha has been promoted as a Partner in 2022. He leads a division that focuses on TMT & PDP. He has provided excellent legal services to several startup companies to grow their business in Indonesia. Yudha also experienced in handling Bankruptcy and Debt Restructuring. As a lawyer, he always prioritizes safety and benefits for his clients, both in dispute resolution or in business transactions.
EXPERIENCE AND EXPERTISE
Yudha graduated with Master of International Trade Law from the University of Indonesia. He was a Knowledge and Communication Specialist at the Secretariat of Dewan Nasional Keuangan Inklusif (DNKI) under the Coordinating Ministry for Economic Affairs. He used to work with some organizations such as World Bank and Women's World Bank. He was involved in making of strategies together with Financial Service Authority (OJK), Bank of Indonesia (central bank), and related Ministries regarding to financial inclusion.
Yudha was also involved in the Consumer Protection working group in DNKI. The working group focuses on protection of consumer in the financial sector, including in terms of consumer data protection.
Since joining the SIP Law Firm, his experiences, consists of handling civil cases and medical cases. He has also been appointed as Curator's (Receiver) Staff for restructuring and insolvency cases. In matters of business transaction, he has experience in conducting due diligence on hospital purchase.
As an associate, Yudha also has the additional task of handling media partners and public relations.
EDUCATION
Universitas Diponogoro, Bachelor of Law
Universitas Indonesia, Master Degree of International Trade Law
MEMBERSHIP
Member of Indonesia Bar Association (PERADI)
Member of Indonesian Receivers and Administrators Association (AKPI)
PUBLICATION
SPEAKING ENGAGEMENTS
International Webinar Forum: Just How Trustworthy Are Your Employees
Webinar: Penyusun Kebijakan Privasi
Privacy Rulas Youtube: Personal Data Protection in Indonesia
Privacy Rules Youtube: Why do Companies need Privacy Compliance
Spotify: Introduction of SIP Law Firm
Spotify: The Urgency of Electronic System Registration
Spotify: A New Chapter of Investing in Indonesia
Spotify: Legal Pesponsibility of Marketplace Provide
Spotify: Mengenal Kepailitan & PKPU dalam Dunia Hukum Bisnis -KRD FH UNDIP
Spotify: Introduction to Regulatory Sandbox
SIP Institute: Kupas Tuntas Aspek Hukum Kepemilikan Propoerti bagi WNA di Indonesia
SIP Institute: Penyusunan Kebijakan Privasi