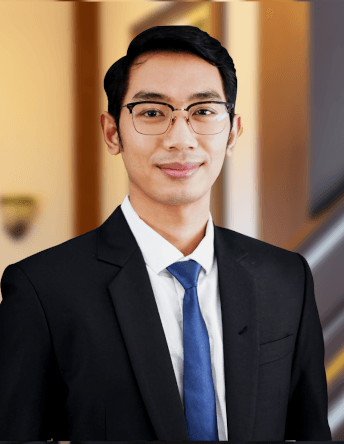 Bhakti Putra Nugraha, S.H.
Associate
Bhakti Putra Nugraha is an Associate in SIP Law Firm with specialization in Intellectual Property Laws. He has been practicing law since 2017.
Experience & Expertise
Graduated from Mataram University. During his study, he was active in several organizations and International Division on Moot Court Community.
Bhakti is a person whose is never satisfied in exploring his knowledge and always improvise himself. His practice focuses in general corporate & commercial law and intellectual property law. In addition, Bhakti also helped in health case, bankruptcy case and other criminal cases.
Bhakti has good drafting ability, especially in the field of Intellectual Property. Currently, Bhakti also deepens his knowledge in Corporate Law. Outside of his professional work, when not immersing himself in the law, he likes to explore new places along with its social cultures.
Membership
Member of Indonesia Bar Association (PERADI)
Education
Universitas Mataram, Bachelor of Law
Achievement
3rd Place National Moot Court CompetitionParticipated in International Moot Court Competition