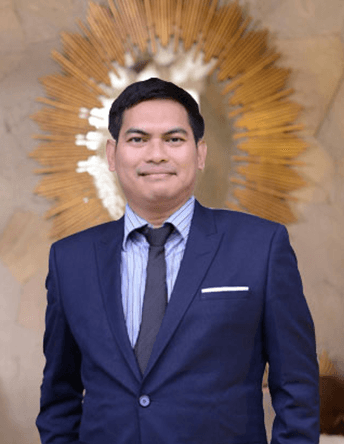 Tri Hartanto, S.H., M.Kn., M.M., CLA, AIIArb.
Partner
Tri Hartanto is a partner at SIP Law Firm. He is a certified advocate, a capital market legal consultant, an intellectual property consultant, a tax legal consultant and advocate, an administrator, a receiver and an arbitrator.
EXPERIENCE AND EXPERTISE
Joining SIP Law Firm in 2013, Tri has experienced working as a journalist  for hukumonline.com, a legal advisor for the Indonesia Competition Commission (KPPU), a legal advisor for state-owned mining company PT Antam Tbk as well as an advocate for Gani Djemat & Partners law firm and INP Law Office.
Tri has an extensive experience in advising major companies from various industries in cases, ranging from bankruptcy and property to civil and criminal litigation.  Recently, he  leads the in-house legal team for a number of major national companies in Indonesia.
EDUCATION
Universitas Indonesia, Bachelor  Degree in  Law
Universitas Indonesia, Master Degree in Law
Universitas Prasetiya Mulya, Master Degree in Management
CERTIFICATION
Certified  Legal Auditor (CLA), Jimly School of Law and Government
Associate of Indonesian Institute of Arbitrators  (AIIArb), Institut Arbiter Indonesia
Certified Data Protection Officer, Asosiasi Profesional Privasi Data Indonesia
MEMBERSHIP
Member,  the Indonesian Receivers and Administrators Association (AKPI)
Member, the Indonesia Bar Association (PERADI)
Member, the Capital Market Legal Consultant Association (HKHPM)
Member, the Indonesian Tax Bar Association (IKHAPI)
Member, the Indonesian Intellectual Property Attorneys Association (AKHKI)
Member, International Bar Association