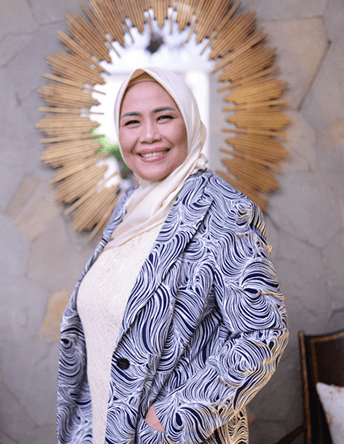 Dr. Safitri Hariyani Saptogino, S.H., M.H.
Founding Partner
Safitri is the founding partner of SIP Law Firm. She is a certified advocate, a mediator, a receiver and an administrator.
EXPERIENCE & EXPERTISE
Safitri Hariyani Saptogino founded SIP Law Firm in 2011 after some years of experience in healthcare industry.  She has since developed her expertise in the fields of bankruptcy, restructuring and insolvency as well as arbitration and alternative dispute resolution.
She has broad experience in advising and handling clients from a wide range of sectors – healthcare, property and mining.  Known for her exceptional communication and negotiation skills, Safitri has involved in many high-profile legal cases in Indonesia 
Under her leadership, the Firm has grown into a reputable law firm in Indonesia with a headquarter office in Jakarta and branch offices in Surabaya and Yogyakarta. 
In addition to lawyering, Safitri has been engaging in a number of social and commercial initiatives in education, healthcare and hospitality sectors in a number of cities in the island of Java.
MEMBERSHIP
Honorary Board Member, the Indonesian Receivers and Administrators Association (AKPI)
Member, the National Association of Mediators Boards Indonesia (AMINDO)
Member, the National Mediation Center (PMN)
EDUCATION
Universitas Islam Jakarta, Bachelor Degree in Law
Universitas Indonesia, Master Degree in Law
Universitas Airlangga, Doctorate Degree in Law
WORKSHOP
International Arbitration in Singapore and Germany Recent Development organized by Singapore International Arbitration Center (SIAC)

Mediation Training by PMN
Advocate Code of Ethics Training by Indonesian Advocates Working Committee (KKAI)
Advocate Special Training by the Indonesia Bar Association (PERADI)
Receivers and Administrators Training by Ministry of Law of Indonesia in cooperation with AKPI
Alternative Dispute Resolution Training  by National Arbitration Association (BANI)
International Arbitration Workshop, organized by SIAC 
PUBLICATION