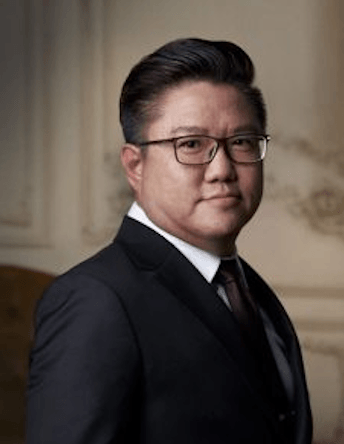 Eric Tin
Foreign Counsel
Eric Tin is a Partner at Donaldson & Burkinshaw, one of the leading law firms in Singapore. He currently heads the Litigation & Dispute Resolution Practice, and the Healthcare Law Practice Group within it.
EXPERIENCE AND EXPERTISE
Eric advises and acts for local and foreign corporations, also individuals in civil and commercial litigation including arbitration cases. He also handles criminal litigation which covers both prosecution and defense work. Eric, who founded the Firm's Healthcare Law Practice Group in 2010, also regularly advises and acts for doctors and dentists who are indemnified by medical defense organizations and insurers, in a variety of claims, complaints, issues and matters. The doctors come from both private and public sectors, and straddle various specialization and disciplines.
Since Eric collaborated with SIP Law Firm in 2020, Eric has advised us in handling arbitration cases in Singapore. Eric's expertise is undoubtedly due to his previous professional career as a Judicial Officer in 1996-2005 (including Magistrate and District Judge) and as a senior State Prosecutor in 2005-2007. Then Eric decided to join private practice in 2008 as an Advocate and Solicitor.
RECOGNITION
Asialaw Leading Lawyers 2018 Market-Leading Lawyer
Asialaw Profiles 2014 Recommended Lawyer
Received the Long Service Award for contributions as Member, Criminal Law Advisory Committee (Hearing) III from the Minister for Home Affairs, 2015
Received the Ten Outstanding Young Persons of the World (Merit Award) for achievements in the legal sector from the Junior Chamber International, 2011
Received the Singapore Public Service Long Service Award from the Attorney-General, 2006
EDUCATION
National University of Singapore, LL.B (Hons.)
National University of Singapore, LL.M
MEMBERSHIP
Member, Criminal Law Advisory Committee (Hearing) III, Ministry of Home Affairs (2010-present)
Adjudicator, Financial Disputes Resolution Centre Ltd (FIDReC) (2008-present)
Member, Patron Disputes Committee, Casino Regulatory Authority (2018-present)
Fellow, Singapore Institute of Arbitrators (2011-present)
Member, Ministry of Defense Panel of Probono Legal Counsel (2018-present)
Teaching Faculty, Singapore Medical Association Centre for Medical Ethics & Professionalism (2013-present)
Honorary Legal Advisor, Singapore College of Traditional Chinese Medicine (2015-present)