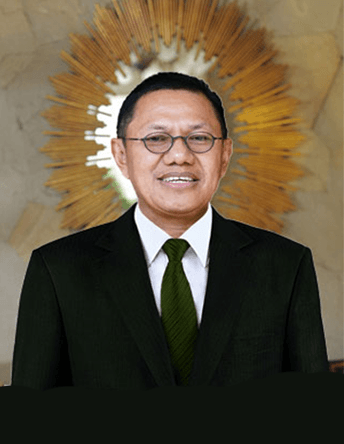 Dr. Noor Rachmad, SH., M.H.
Partner
Noor Rachmad is a partner of SIP Law Firm. He served as the Deputy Attorney General for General Crimes at the Attorney General Office.
DEXPERIENCE AND EXPERTISE
Noor Rachmad started his  career as a state prosecutor in1984. He has built his expertise in the field of criminal law in line with his experience as a state prosecutor for over 35 years.
Noor reached the second highest position as the Attorney General Office as the Deputy Attorney General for General Crimes and the Deputy Attorney General on Civil and State Administrative Cases.  He has also served as the Legal and Human Rights Coordinating Deputy at the Coordinating Ministry of Political, Legal and Security Affairs.
Joining SIP Law Firm in 2019, Noor's legal advice has been sought after by  his colleagues and clients due to his long experience in the field of law enforcement. .
EDUCATION
Universitas Diponegoro, Bachelor Degree in Law
Universitas Airlangga, Master Degree in Law
Universitas Pajajaran, Doctorate Degree in Law
MEMBERSHIP
Member of Persatuan Jaksa Indonesia (PJI)