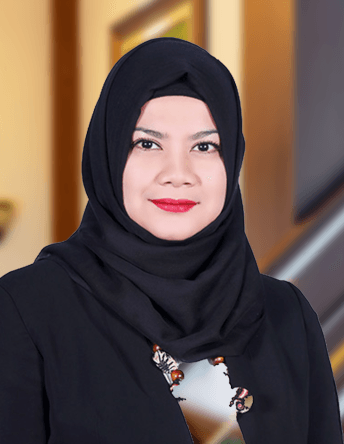 Ayudinda P. Kharisma, S.H.
Associate
Ayudinda P. Kharisma is Associate in SIP Law Firm based in Surabaya office. With more than 5 years' experience with the firm, she has been dealing with numerous civil and criminal cases, and mostly related to Corporate Law and Bankruptcy.
Experience & Expertise
Joined the firm in December 2011 and admitted to practice since 2014, Ayudinda has brilliant track record in providing law services. She is renowned by her expertise in Bankruptcy. Recently, she has been advising individual clients as well as arranging AGREEMENT for corporate clients.
Ayudinda is known for always giving her best in delivering an effective and efficient legal service. Her effort in helping others who need legal service is also exceptional, not only through in-depth understanding about the case, but also by providing the most effective solution based on the applicable law.
One of Ayudinda's virtues is she is a trustworthy person. Her ability in keeping clients' privacy is well appreciated by them. She is also passionate about learning new things to expand her knowledge.
Education
Yos Sudarso University, Surabaya
Membership
Member of Indonesia Bar Association (PERADI)
Publication
Information is not available