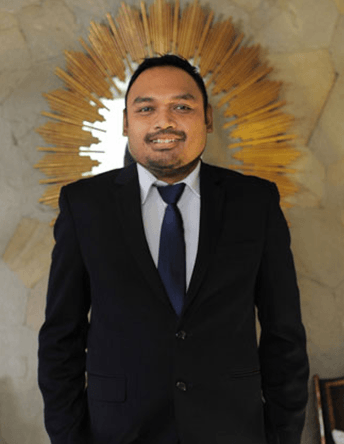 Arief Nugroho, S.H., M.H.
Partner
With specialization in Corporate Law, Litigation and Bankruptcy, Arief advises clients on general corporate legal, restructuring, and others. Commercial, Capital Market and Civil laws are also his expertise. Aside from providing legal service, he also acts as Receiver (Curator) and Mediator.
EXPERIENCE AND EXPERTISE
Arief joined the firm since 2010. He is experience in handling commercial cases, negotiating and mediating. He gained extensive knowledge and skill in many legal sectors from his previous experience. Before joining SIP Law Farm, he worked for Yogyakarta based law firm resolving many litigation, corruption and criminal cases.
Clients from various type of business rely on him to handle their legal matters. He also is familiar in resolving dispute on Intellectual Property law, specifically corporate brand matters. Recently, Arief is representing clients in resolving business dispute with its distributor, and representing local beverage company in protecting its IP and solving brand dispute.
In Capital Market law, Arief deals with whole range of corporate transactions go public legal matters, including shareholder arrangements. He has comprehensive understanding on Indonesia Capital Market regulation and always keeps up with the newest rules from Indonesia Financial Service Authority. Investors – local and foreigner, trust his legal advice and opinion regarding investment matters. He obtained license as Capital Market Legal Consultant in 2016.
As Mediator, Arief is experience in mediating business litigation and non-litigation matters. He is a licensed Mediator appointed by Indonesia Supreme Court. And as Receiver, he is familiar in resolving bankruptcy cases. Arif obtained his license as Received in 2016 and a member of Indonesian Receiver and Administrator Association. 
EDUCATION
Universitas Gajah Mada, Bachelor of Law
Universitas Gajah Mada, Master of Law
MEMBERSHIP
Member of Indonesia Bar Association (PERADI)
Member of Indonesian Receivers and Administrators Association (AKPI)