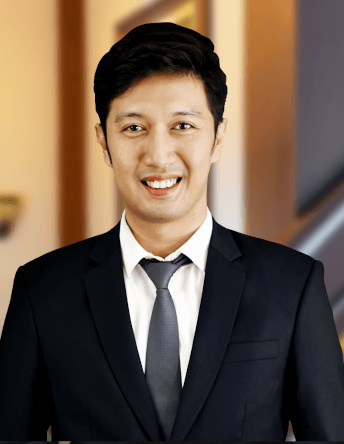 Anggoro Adhi Priambodo, S.H.
Associate
Admitted to practice in 2016, Anggoro Adhi Priambodo, joined SIP Law Firm in the same year. With specialization in Intellectual Property Law, his daily activities are mostly dealing with copyright, trademarks, patents and industrial design rights. His client list and cases he is handling rapidly grow because good reputation speaks for itself.
Experience & Expertise
As one of Associates in SIP Law Firm, Anggoro is providing legal services with best performance and results. His legal advice and service in Intellectual Property cases as well as providing legal document, drafting industrial design agreements and handling registration for copyrights are well appreciated by clients.
As a young and ambitious law practitioner he encourages himself to learn and absorb knowledge from his senior colleagues at the firm. He is one of the fast learning lawyers, and also possesses sharp analytic skill and good interpersonal skill.
He believes knowledge and skills are power and the key to success. In the future he has aspiration to become a judge in court.
Membership
Member of Indonesia Bar Association (PERADI)
Education
Christian University of Satya Wacana, Bachelor of Law