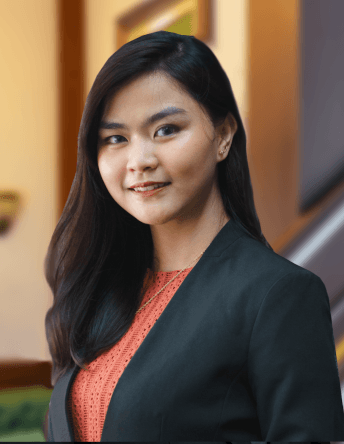 Angelina Ariyana Sekarsari, S.H.
Associate
Angelina Ariyana Sekarsari has joined SIP LAW FIRM since 2020.
Experience & Expertise
Before joining SIP LAW FIRM YOGYAKARTA, Angel joined the Bantul Children's Forum (Forum Anak Bantul) engaging in the protection of Children and Women. Then, she joined uptd Arum Dalu to handle divorce cases, domestic violence, and violations of children's rights.
Angel started her career at SIP LAW FIRM YOGYAKARTA by assisting clients in handling cases in the field of civil and criminal. In addition, Angel also took care of the office administration.
In carrying out the work, Angel puts the client's interest first and provides the best performance for the client.
With hard work, strong principles, and good management skills, Angel is very good at her job and continues to develop her knowledge and specialties.
Education
Atma Jaya University Yogyakarta, Bachelor of Law.
Training & Course
Pendidikan Khusus Profesi Advokat Universitas Jaya Baya
Achievement
Penuntut Umum Terbaik MCC Internal Faculty of Law, Atma jaya University Yogyakarta.
2nd place MCC Internal, Faculty of Law, Atma Jaya University Yogyakarta
Top 5 Dimas Diajeng Bantul 2019
Publication
Information is not available